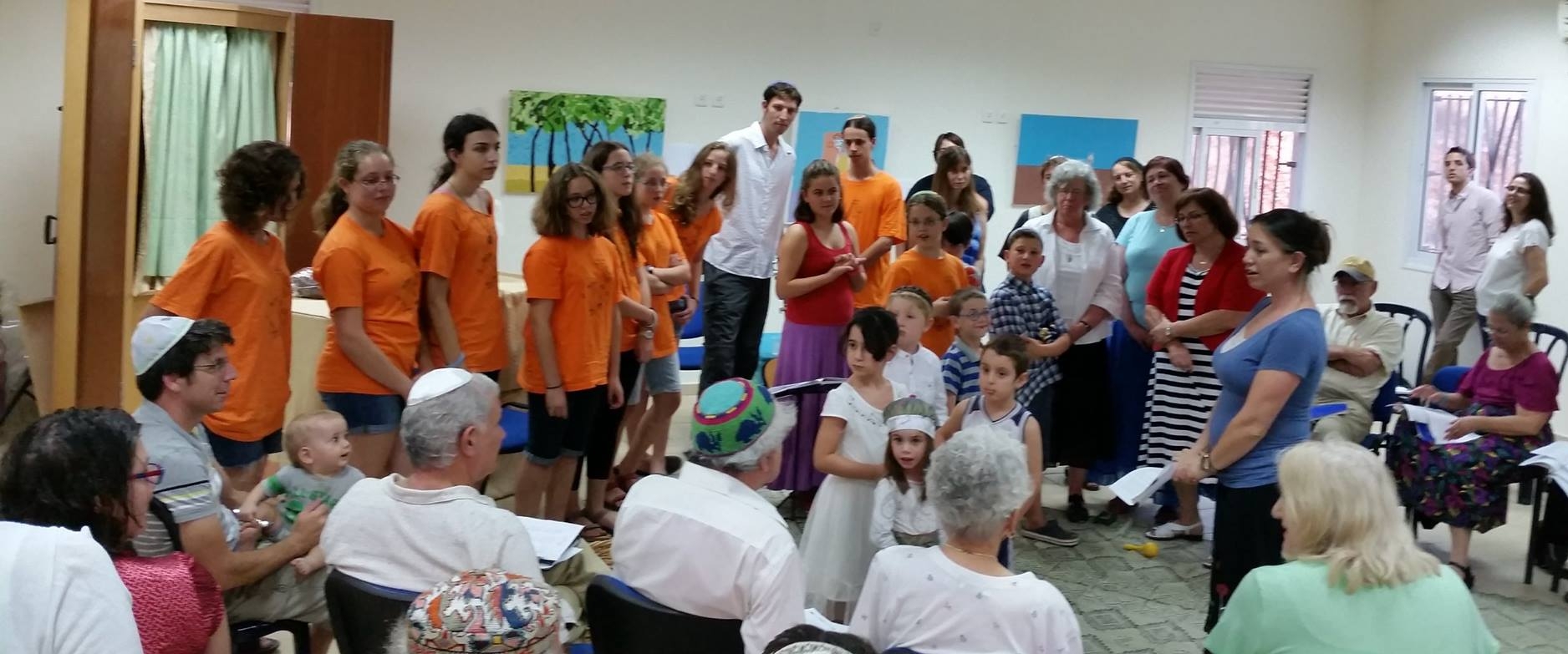 Who are we?
Kehilat Shir Hadash serves to embrace a renewed expression of Judaism and Jewish identity and a progressive belief system integrating traditional and modern values. We offer festive and enjoyable Jewish ceremonies, study sessions and prayer services and rituals that are conducted in a fully egalitarian manner and the freedom to choose and the ability to question, within the framework of Jewish culture. Above all we afford the sense of belonging to a community that serves as an extended family as well as a spiritual home for all ages, and levels of observance.
Tradition and contemporary culture meet in our study, our prayer, holiday celebrations, life cycle events, children's activities, and social justice initiatives.

Our History
Twenty years ago, four families planted the seeds of progressive Judaism that would grow to become a community resource for hundreds of local residents. In the early years, the growing congregation would meet in people's homes or in various bomb shelters or communal halls within Tzur Hadassah. Land and buildings for synagogues in Israel are typically provided by the State but until 2007, only for Orthodox congregations. Following a seven year court battle in the name of religious pluralism, local officials and then-Housing Minister Isaac Herzog, reached a compromise in which the litigation was suspended by the Reform movement and the State released land for their use by non-Orthodox congregations, while the Ministry of Housing agreed to provide prefab structures from its Religious Buildings Department to eight Reform and Conservative congregations nationwide. Kehilat Shir Chadash was one of them.

But preparing the allocated land for our prefab required us to literally carve out a piece of a side of a mountain. So that's what we did. The congregation raised 500,000 shekels to do the work with the promise of an additional 120,000 shekels from the local authorities to landscape, run our facility and its programs. Sadly, only a portion of that money made it into our hands.

Despite this financial setback, KSH managed to secure our current building from the Israeli government. Membership dues, facility rental, grants and donations allow us to maintain the facility and run our many programs.